We live in a time that is certainly more tolerant and accepting than many centuries previously. Advantages in women's rights, race relations and LGBT emancipation have been numerous and the activism of those groups of people agitating for change shouldn't be minimised. However it would be foolish to argue that systemic prejudices remain commonplace in Western societies. New evidence of discrimination on the grounds of race has been revealed by data collected by the TUC. Structural disadvantages for people of colour can only be rectified if there is a popular demand for change to force the government into decisive action.
The TUC's findings make for fascinating and disturbing reading. Among workers with A-Levels, black workers earn around 10% less on average than their white colleagues of the same educational level. The TUC estimates that this equates to £1.20 per hour less than white workers. The statistics also reveal that black workers will earn around £2.63 per hour less than white workers with degrees, which is around 14% less on average. In the case of workers with higher education certificates and/or diplomas, black workers earn 20% less than their white counterparts, or £2.98 per hour less. The gap between black and white school leavers with GCSE qualifications of C or above is 12%. The lowest discrepancy was between unqualified workers, but even then black workers will earn 5% less than their white co-workers. Across all educational levels, black workers will earn around 8.3% less than their white colleagues which is an average level of £1.15 per hour less.
In a statement to The Independent, TUC General Secretary Frances O'Grady said "whether they have PhDs or GCSEs, black workers simply aren't getting paid the same as white workers with similar qualifications. Students get their A-Level results this week. The harsh reality is that race will still play a huge role in how much they get paid". O'Grady is unfortunately correct and this latest set of statistics adds to the mountain of evidence already confirming this theory.
According to 2016 research by Wouter Zwysen and Simonetta Longhi of the University of Essex, BAME university graduates are likely to earn significantly less than their white co-workers. The report stated that this figure is around 23.1%. Further, the report said "the largest inequalities are in the probability of employment six months after graduation where the gaps range from 3-4 [percentage points] for black Caribbean women to 15 [percentage points] for Pakistani women". Although each group within our society has its own inter-sectional concerns, the problems of structural racism affect every person in our society in some way.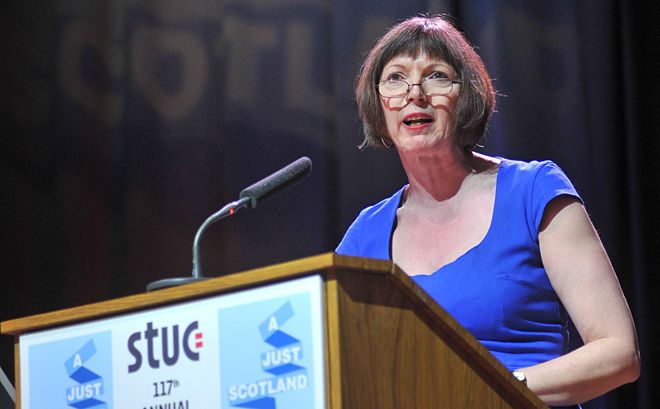 In order to combat this persistent problem, I share the opinion of Stokely Charmichael who once said that "the power for racism [and] the power for sexism comes from capitalism, not an attitude". Without a substantive change in our economic system, social attitudes will be continually reproduced with very little change. The first step would be to shake off the veneration of the market's 'wisdom' and the belief that state involvement in the economy is inherently evil. A state active in the market could require annual audits of businesses to ensure that no gender, racial or any other discrepancies existed between employees. This could fall under the remit of the Ministry for Equalities under existing legislation but legislation could be introduced to make this a job for local authorities.
However, like all policy areas, the area of employment rights is highly interdependent. Without strong and active trade unions any gains made by a government that cares about these issues could easily be undermined as the political wind changes. Trade unionists are watchmen and women that prevent working conditions and pay levels from deteriorating. Additionally, encouraging the creation of cooperatives will ensure that each employee is equally valued in a way that is incompatible within a traditionally hierarchical system. Transforming how society organises itself will help remedy the systemic injustices that have plagued marginalised groups for generations.
Discrepancies between individual employees can often be written off for non-malicious reasons, but when such an obvious gulf between the races is objectively measurable we must face up to the fact that racial bias remains in our society. The data from the TUC revealed inequalities at every qualification level and to deny the existence of such a structural racial bias would be indicative of someone in denial. People should organise up and down the country to demand that the government acts to substantively deal with this injustice but also to mobilise in support of organisations that will undo the restrictions of workers' rights so that employees can engage with their employers about these disgraceful statistics.