LGBT people across England, Scotland and Wales have been getting married for up to four years now but marriage equality has still yet to be achieved in Northern Ireland. A number of separate attempts have been made to legalise the practice through legislation at Stormont, but so far all have been unsuccessful. These attempts include one vote where a majority of MLAs backed same-sex marriage but didn't pass because of a unionist petition of concern. However it does appear that political leaders in Northern Ireland are beginning to change their tune as public opinion has shifted. Although the existing dispute goes largely down green and orange lines, some unionist politicians seem to be softening their stance.
The Ulster Unionist Party (UUP) is a centre-right party in Northern Ireland that are socially conservative and support the province remaining inside of the United Kingdom. However, they are, in my view, less extreme and obstructionist than their DUP rivals who have been steadfast in their abusive use of the petition of concern to stop the march of progress.
This was previously demonstrated by the UUP's former leader Mike Nesbitt who called for the party's supporters to put the SDLP as their second preference vote, despite the SDLP's belief in Irish reunification. This caused much consternation among Northern Irish unionists and some commentators believe that Nesbitt's announcement was the cause of the party's decreased vote share at the recent Stormont elections.
The UUP's new leader Robin Swann appears to be demonstrating the same more moderate approach to the issue of marriage equality, and whilst Swann is still on the wrong side of the argument I commend his recent announcement. Last weekend he went on the BBC's Inside Politics and said that, although he would still vote against marriage equality, he would sign a petition of concern. This is a small step forward but it is an important one as it removes a constitutionally mandated objection to same-sex marriage legislation. To be clear, Swann was speaking in a personal capacity and I do not believe this is official UUP policy, but it may prompt other unionist politicians to follow suit.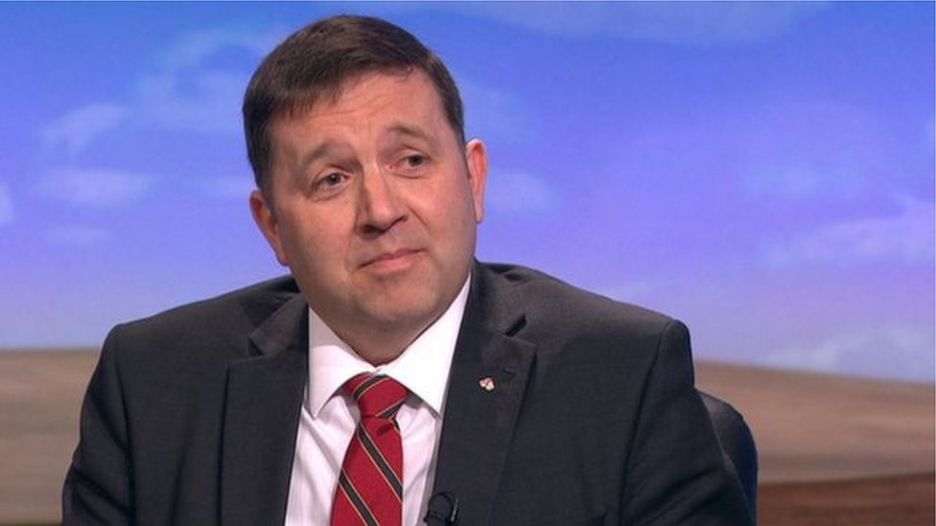 A petition of concern is a mechanism within the Good Friday Agreement that allows MLAs from one community to block legislation to prevent a tyranny of the majority and promote consensual government. In order for a community to exercise this veto power a petition must receive the backing of 30 MLAs from the objecting community. In the case of same-sex marriage, it has been 30+ unionists that have objected each time. Up until the last Stormont election the DUP had more than 30 MLAs all on their own and could therefore veto legislation unilaterally. After March this was no longer the case and this fact brings us back to Swann's comments.
If the UUP lift their use of the petition of concern and let the Assembly vote, same-sex marriage would pass. Sinn Féin, the SDLP, Alliance, the Greens and People Before Profit all believe that gay marriage should be legalised. These parties have 50 of the 90-member Assembly so an end to a unionist veto would all but guarantee marriage equality's legislation. As well as extending civil rights to hundreds of lesbians, gays, and bisexuals, such a step forward would normalise minority sexualities in Northern Irish society and create a more tolerant political culture. This can surely only be a good thing.
To conclude, marriage equality has been an ongoing political issue in Northern Ireland since it was legalised in England and Wales. The correct description of the DUP's actions by the UUP leader are well overdue. Although it would be overly optimistic to believe that his entire party will follow his lead and abandon a petition of concern, the conversation has now moved on from entrenched, cross-party opposition from unionists. Swann should be commended for his position but other unionists need to come forward and support the UUP leader.
The battle for same-sex marriage is dependent on petitions of concern so any progress on this front is hugely important. If unionists MLAs allow the Assembly to have a free vote, I will not lay into them for their opposition to legislation, even though I have such strong feelings on the issue. If these MLAs, knowing that same-sex marriage is likely to pass if a petition is denied, hold firm and refuse to sign a petition of concern, I will be thankful to each and every one irrespective of how they eventually vote.