Last week the draft manifesto was leaked and following this sneak peak the national press was chomping at the bit to see how many of the policies revealed in the leak would make it into the final cut. Yesterday we got the answer. Labour has embraced a new level of radicalism which will differentiate the party from the Conservatives. At a speech in Bradford, Jeremy Corbyn unveiled the Labour Party's general election manifesto and it is full of left-wing policies that will seriously address the root cause of many of the socio-economic problems that face the country.
As I have previously argued, I believe the most important political issue is that of electoral reform as this policy area affects all other areas. Labour appear to be seized of the need for reform. The manifesto has announced that there will be a Constitutional Convention to review how the country's democracy functions. Although there is no outright commitment to instituting PR, Labour does support creating a federal state with powers devolved away from Westminster. Further, Labour wishes to institute a fully elected second chamber of Parliament. Finally Labour wants to repeal the Lobbying Act which, according to the party, has "gagged charities" and will introduce a register for all lobbyists.
This is one of the most convincing reasons for the Left to unite behind Labour in this next election. If a government was elected that supported electoral reform, all governments that followed would be severely handicapped in their ability to impose their agenda on the country. Whilst PR would be the most effective way at doing this, and is still a necessary step forward, democratising the House of Lords and decentralising power to communities and local authorities would also act as a buffer against central government's policies.
Turning to the economy, Labour have proposed a bold plan to radically redesign the British economy. I'll talk about the railways in greater detail later, but the manifesto also talks about the Party's desire to renationalise the Royal Mail and the water companies. Senior Labour figures have also said that they intend to nationalise sections of the energy market as well. This is an important ideological step because it challenges the idea of the State being prevented from actively participating in the economy. Furthermore, by renationalising the utilities, the State will be able to reduce bills for ordinary people and kick-start consumer spending.
In addition to these policies, Labour have said that they will introduce a £10 per hour minimum wage and create a national investment bank to provide finance for investment projects. These such projects include making buildings more energy efficient, transport schemes, and super-fast broadband. As well as the jobs that this investment will directly bring, many of which are skilled and well-paying jobs, the benefits to local communities will also be great. Tech companies will be attracted to areas with super-fast broadband and businesses in buildings that are more energy efficient will have reduced overheads. Everybody wins from such an approach.
On the NHS Labour came out swinging. They have promised £600 million to reverse cuts to nurses bursaries, £5 billion to introduce free car parking at hospitals for patients and staff, and £2.1 billion for social care to ease pressure on A&E departments. Additionally, they have set two NHS targets: that all patients in A&E will be seen by medical staff within four hours and that all patients requiring treatment will be seen within 18 weeks. Another noteworthy policy is to begin trials of the anti-HIV drug PReP on the NHS in order to bring down HIV infection rates. Labour have also committed to repealing the Health and Social Care Act 2012 and introducing a Office of Budget Responsibility for Health so that expenditure is scrutinised.
In terms of staffing, Labour's manifesto pledges to end the public sector pay freeze, which will result in the wages of nurses, doctors and social workers improving. NHS staffing shortages are massive problem as anybody who works in the the health service is painfully aware. By ending student tuition fees, medical students, and all students for that matter, will not be saddled with huge amounts of debt, and this will prevent budding would-be doctors from being deterred from entering further education. Furthermore, Labour have promised to provide legal protections for NHS whistleblowers who wish to speak out against malpractice.
Labour have also committed to integrating health and social care. The manifesto talks about how a Labour government would make sure that mental health services are properly funded especially in regards to early intervention and counselling for young people and vulnerable groups like the LGBT community. In terms of more specific policies, Labour have also committed to increasing the Carer's Allowance to improve unpaid full-time carers' financial positions. Finally, Labour will institute all points of the Social Care Charter, a document that unions have been lobbying for and that will massively improve quality of care provided by social care workers.
Although I reject the Tory and mainstream press' framing of the election being primarily about Brexit, it would be silly to entirely ignore the issue. Labour would seek to retain membership of the European Single Market and the Customs Union. The argument from the party is that such a policy position would protect jobs and the economy. Additionally, EU citizens currently living in the UK will be protected, which is the logical and compassionate thing to do. There is no justification for using people's lives as bargaining chips in Brexit negotiations. Further, Labour would maintain all workers' rights, consumer rights and environmental protections to prevent the country from becoming an anarcho-capitalist's wet dream.
Many people voted for Brexit because of concerns over immigration and Labour's immigration policy is practical for the country. Labour will end the income threshold for new migrants and replace it with a commitment from new arrivals not to rely on state funds. Labour will also end indefinite detention of migrants and ease migration rules on next-of-kin. Labour's manifesto also makes a fundamental distinction between migrants and refugees, and commits the country to upholding international law in this area. This would likely involve Britain welcoming a number of refugees into the country.
In terms of the economic consequences of immigration, studies have shown that migrant make a positive economic contribution to the country. As such a Labour government will reinstate the Migrant Impact Fund to help communities adapt to increased numbers of people. This fund would give local authorities additional funds for housing, schools, hospitals etc. so that there is no increase in social dislocation. One of these consequences is the worry about migrants undercutting existing workers. However the Labour government will prevent this from happening. Rather than scapegoating migrants, a Labour government will crackdown on employers that seek to exploit migrant labour. By policing the minimum wage more strictly, migrants will not be exploited and workers will be protected from undercutting.
On the subject of workers' rights, Labour will reverse the Thatcherite trend of anti-worker legislation. Labour have proposed a 20-point plan to improve workers' rights including repealing the Trade Union Act, banning zero-hours contracts and guaranteeing trade unions the right to access the workplace. Furthermore, Labour will introduce four new public holidays, thus improving employees work-life balance, and will abolish work tribunal fees. This will improve access to industrial justice and will act as a powerful check on the power of unscrupulous employers. Labour shall also make legal provision for electronic and workplace voting for trade union elections and ballots.
This is an important set of priorities because insecurity in the workplace is one of the key reasons motivating the rise of right-wing populism. Deindustrialisation has left skilled workers in low-paying insecure jobs and have felt alienated from their communities. Anti-trade union laws have prevented these workers collectively bargaining for higher wages or better working conditions.
Due to the insecurity of work, many employees find themselves taking on any hours that they are offered, and as a result often work long shifts at unsociable times. This inevitably results in a work-life balance that drains employees of all energy and deprives them of leisure to to spend with their family and friends. Labour's pro-worker policies will boost wages and improve working conditions. They are the party of working people, and not the Tories.
Turning to the area of housing, Labour have suggested a bold plan for tackling the housing crisis. In terms of renting, Labour will reduce the cuts to housing benefit for 18 to 21-year-olds. Labour would also introduce a law requiring all rented properties to be fit for human habitation, which amazingly isn't already a law. The Labour Party have also said that they will strive to make three-year tenancies the norm in the private rented sector, and will introduce a inflation cap on rent rises.
In regards to social housing, Labour will build 100,000 social housing units every year, with another 100,000 housing units constructed to ease pressures in other parts of the market. A Labour government would also prioritise developments on brownfield sites so as to protect Britain's countryside and act to end land-banking by punishing developers that refuse to build within a certain timescale. Labour have also committed to putting aside 4,000 places to end homelessness, especially in urban areas.
The construction of these new houses will provide thousands of jobs in the construction industry and the supply chain. In addition, rent caps will give tenants more disposable income thus providing a boost for the local economy. The housing crisis is one of the largest political problems in the country as it touches the lives of millions of people on a daily basis. The Tories have enacted policies like Right to Buy that have decimated council housing stock and cannot be trusted to improve the housing situation.
Moving on to education, Labour have pledged to reverse cuts to education and ensure that all primary school classes are of 30 children or less. Labour will also oppose the reintroduction of grammar schools and institute free school meals for all primary school pupils. Also, Labour will abandon plans to reintroduce standardised testing for primary school children and reintroduce EMAs for 16 to 18-year-olds.
The biggest headline education policy was the abolition of university tuition fees and the reintroduction of maintenance grants. This pair of policies will cost approximately £11.2 billion and will be funded by rises in corporation tax. Labour's policy is clearly a pitch for young people who do not believe in Theresa May's party and who remain betrayed by the Lib Dem's broken promise on tuition fees. Given Labour is the only party other than the Tories who may enter power, young people who may be tempted to support the Greens or the Lib Dems may now decide to back Corbyn's Labour Party.
In terms of the environment, the Labour Party have made a pitch for Green voters and young people by promising to have a moratorium on fracking and by transitioning the UK power grid to run on 60% renewable electricity by 2030. These two policies will be hugely beneficial in the fight against global climate change.
Fracking pollutes groundwater and produces earthquakes in seismically uninteresting areas. Further, in the case of accidents, methane gas can be released into the atmosphere and methane is over 23 times more effective at trapping heat energy in the atmosphere than carbon dioxide. In other words, if methane gas is released into the atmosphere, climate change is massively accelerated.
Additionally, renewable energy has the potential of changing how society functions. If the State invests in community-centred renewable energy schemes, communities will be provided with electricity and would have a greater say over decision-making. You can make your own 'power to the people' joke. Also, because the manifesto is explicitly talking about renewable electricity, this rules out investment in nuclear energy. Although I have no worries about the safety of nuclear power, as I've studied the regulations and practices of nuclear power stations, I believe it is somewhat more difficult to socialise a large power station of any type as opposed to a couple of solar panels on your roof. Labour do go on to say that they support nuclear power projects, but they do emphasise that some of this would be in decommissioning.
Detractors may say that Labour's plan doesn't go far enough, and they would be correct in saying that. For instance, given the scale of climate change and the urgency of its effects, I believe the pledge should have been 100% renewable energy by 2030. Furthermore, another policy that would have been useful would be putting climate considerations as a condition of development aid. If British money is going to be spent on building a school in Malawi, then I would have that school designed so it runs on renewable energy as this would be good for the planet and also the school itself. Labour should have gone further, but it would be foolish to argue that their proposals are worthless because I wish they were more radical.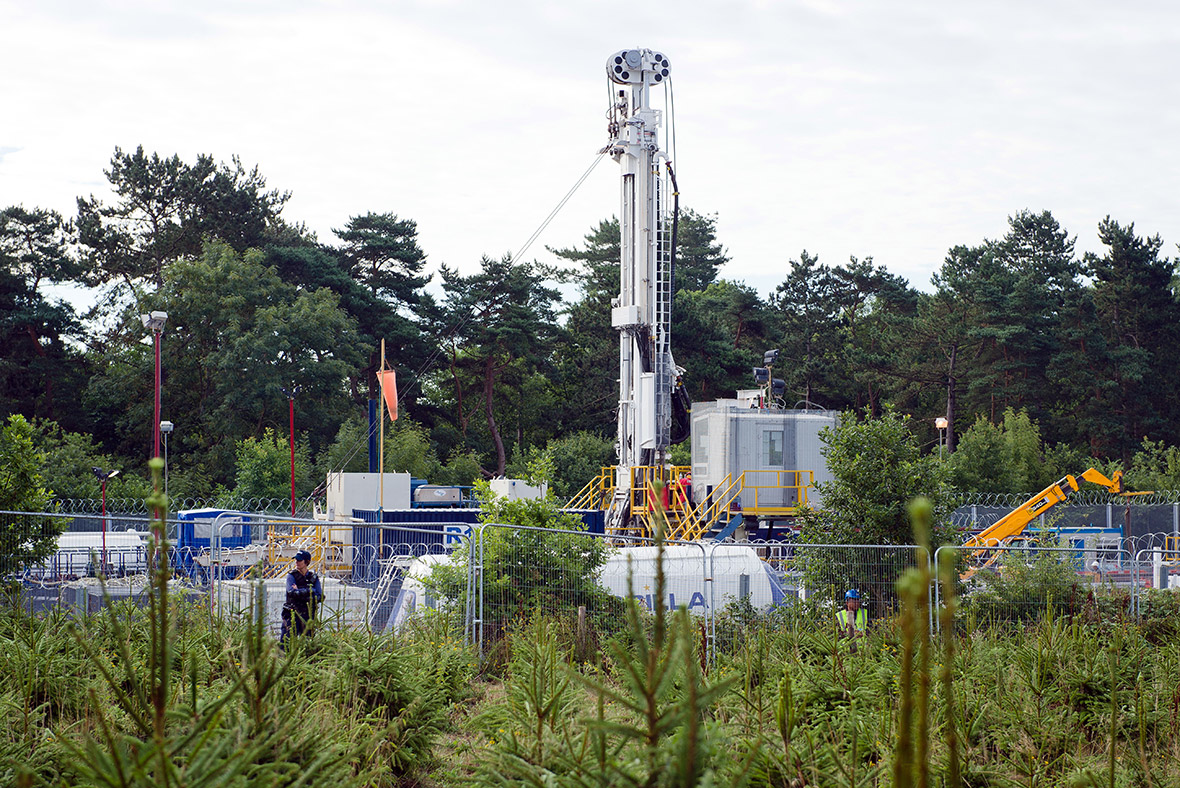 A related area to the environment is public transport. I decided to put this in a separate section because there is a lot of detail on this policy area and I don't want to gloss over anything. Labour's headline policy in this area is to renationalise the railways in attempt to cut fairs and boost customer satisfaction. In terms of specific infrastructure projects, Labour has committed itself to building HS2, completing Crossrail 2 in London, building a 'Crossrail for the North', completing the so-called 'transport arc' between Oxford and Cambridge, electrifying railways in Wales and the South West, and investing in a new Brighton Main Line.
On the overall point about renationalising the railways, this is long overdue. The British people overwhelmingly support the policy and the example of East Coast shows that the network could be financially self-sustaining whilst improving the quality of service. In terms of the specific projects, I'm pretty happy. I have long argued against HS2 on the grounds that infrastructure should be focussed on rebalancing the economy away from London and the South East, but I've nothing against it intrinsically. If HS2 is completed in conjunction with other infrastructure projects that achieve this goal then I've got no problems with it. Britain needs high-speed rail because it will boost the economy and reduce the demand for short-haul domestic flights.
In the recent local elections, Labour also committed to working with local authorities to create a publicly-operated bus company to reduce fares and improve the flow of traffic. In places where buses are commonplace, especially urban areas, this is a good idea as the noxious fumes from buses often make it difficult to breathe. This policy would also benefit rural areas who are often first hit when it comes to bus companies cutting services due to lack of demand. In Labour's manifesto, they also make explicit reference to the idea of improving cycling, which again would improve people's heath as well as air quality. All in all, a great set of transport policies.
Now the cries from the Tories and the right-wing press will be one of fiscal competence. They shall question how Labour can pay for all these spending commitments, but thankfully accompanying the manifesto is a document outlining how everything would be funded. According to Labour's figures, all their spending commitments will cost £48.6 billion of direct state expenditure per year. This will total around £250 billion over the course of the next parliament. For all the figures follow the link and click on 'Funding Britain'.
The tax changes that the Party is suggesting will bring in £52.5 billion however Labour have said that £3.9 billion of this money is an allowance for fiscal uncertainty. With this taken into account, the total tax revenue increases add up to £48.6 billion. Labour's proposals are fully costed on current revenue streams and once people are put to work with the investment that Labour has proposed more people will be paying taxes. Further, as I have already mentioned, when ordinary people are given a pay rise they spend more of their money and this will boost company profits.
To conclude, Labour's manifesto provides a cohesive vision for the future of Britain that reverses the neoliberal orthodoxy that has plagued the country for the last 38 years. Improving workers rights, addressing the housing crisis and investing in vital infrastructure will increase wages, employment, and the quality of life for millions of people. The Tories will deride these plans as being unaffordable but this is simply wrong. As the final section of this piece has shown, all of Labour's spending commitments have been fully costed, and the increased level of employment will provide new tax revenues for the Treasury. Furthermore, increasing wages will boost consumer spending and create additional tax revenues.
The election next month will be a decision between a radical departure from the political and economic status quo. The Tories have shown that they want to continue cutting taxes for the rich, reducing the size of the State, and crippling public services. Only a government rooted in the labour movement will be able to transform the political system so that policy-making is no longer dominated by the interests of big business and the wealthy. Democracy will be improved and the economy will be transformed. We need to take this chance and make sure that Jeremy Corbyn becomes the next Prime Minister of the UK.